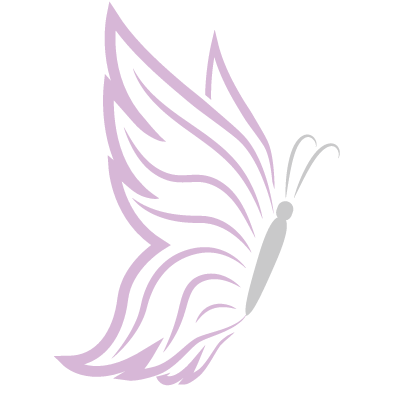 Held's full-service plan of care is generally based on a four-part model:
Life Review, Meaning and Legacy Work
Vigil Planning
Caregiver Support
Bereavement
I work directly with the person who is ill and their main caregiver. If someone is unable to speak for themselves, I will work with the loved ones who know them best. Doula services are meant to be individualized, patient centric, and flexible to meet the changing needs of the client. A client is also free to choose any combination of the above services.
Life Review, Meaning and Legacy Work
Receiving a life-limiting diagnosis has a way of shifting the ground beneath your feet and suddenly the world is upside down. What was important to you a week ago is now rendered meaningless.
As a doula, I can help guide you to organize the day-to-day tasks that still need to happen, lead you in finding a new way to engage with the world, redefine the most important relationships, reconcile with the past, and find meaning in the life you are still living.
One of the biggest fears around dying is that no one will carry your memory forward. The work we do together often reveals the legacy of your life which can then be turned into a tangible gift for your loved ones. The focus of our work together will be to find ways for you to live as fully as you can for as long as you can.
Vigil Planning
The last days of a person's life can be the scariest to imagine and the most remarkable to witness. There is a labor to dying much like there is with birthing, and the event of death is equally sacred to that of birth. Approaching the last days with intention by creating a vigil plan can give the dying person a sense of control and create a sacred space for loved ones to enter the dying experience.
Oftentimes, much of the vigil plan reveals itself in conversations around life review and meaning work. The plan created will honor your values, create a peaceful atmosphere, define the nature of interactions with those participating in the vigil, and reflect after death choices. The final vigil plan will be as unique as the person creating it. As a doula, I will ensure that your plan is respected, that those participating are prepared for what to expect and help to carry out the plan as closely as possible under the existing circumstances.
Caregiver Support
The label of caregiver is one that is given to you as soon as your person receives a life-limiting diagnosis. It suddenly usurps any professional title you may have achieved, as well as those familial titles we hold so dear, such as wife, son, brother, husband, mother or daughter. The caregiver is now expected to be a nurse, a personal care attendant, a project manager and a communications specialist without any of the training those professions require.
Even the strongest of relationships can be strained by the changing roles that a difficult diagnosis brings.
As a doula, I will help to ground you in this new role by providing tools and resources to ease the transition, guide you as to what to expect throughout the dying process, and help you find more space to simply love your person. Helping someone you love die is a sacred gift and has the power to transform the caregiver, the dying person, and all those who are touched along the way.
Bereavement
Even when the death of a loved one is anticipated and planned for, the reality of your person no longer being physically present in your life can be overwhelming and jarring. The weight of grief is real and difficult to comprehend.
As a doula, I will walk with you through the early stages of processing the death experience, help you organize and prioritize practical matters, support you as you adjust to a new reality and help you redefine your personal identity. Though the pain of grief is unavoidable, the journey to healing can be transformative when you open your heart to the beauty that can be found along the way.
Doula services are meant to be individualized, patient centric and very flexible. The best way to get information on how I can help you is to set a time for us to talk. Our first call is no charge and is focused on you, what is happening in your life, and how I can help support you and your loved ones.
Let's Connect
Are you ready to start living your life from the inside out instead of the other way around? Are you ready to grow through your grief and beyond? Are you ready to invest in your personal growth and move towards happiness and fulfillment?
If you answered "Yes" to any of those questions, it's time to set up a call. This first call is no charge and will be focused on you and what is happening in your life. Schedule some time with me today to get started!
Education for Death
Learn more about death while you're healthy!
Are you curious like me? As a Doula, I have made a study of death, dying and grief and have accumulated lots of resources for people like you, who are following their curiosity about their own mortality. Exploring the topic of mortality and death is often a doorway into learning how to live a more meaningful, peaceful and full life.
Why not see what there is to discover while living in health and wellness? A consultation with me is a perfect complement to estate and financial planning. Together, we can discover the values that have guided your life, explore what is most important to you as you age, and create a plan to help you live fully until your last breath.